Mudra is a hand gestures used by Buddha and people interprets that it evokes particular mental faculty of mind. Also, Buddha does something with purpose, there should be some meaning, it must have. But mudra is not only the hand gestures, and it is a way of position.
1.DHAMMACHAKKA MUDRA (TEACHINGS THE WHEEL OF DHAMMA POSTURE) 
It is also called as the gesture of 'Teaching of the Wheel of Dharma' that describes one of the most important moments in the Buddha's life as he performed the Dharmachakra mudra in his first sermon in Sarnath after he attaining enlightenment.
2. DHYAN MUDRA (MEDITATIVE HAND POSTURE)
3. BHUMISPARSA MUDRA (TOUCHING THE EARTH POSTURE)
This gesture is also known as "touching the Earth" which represents the moment of the Buddha's awakening as he claims the earth as the witness of his enlightenment.
4. PEACE MUDRA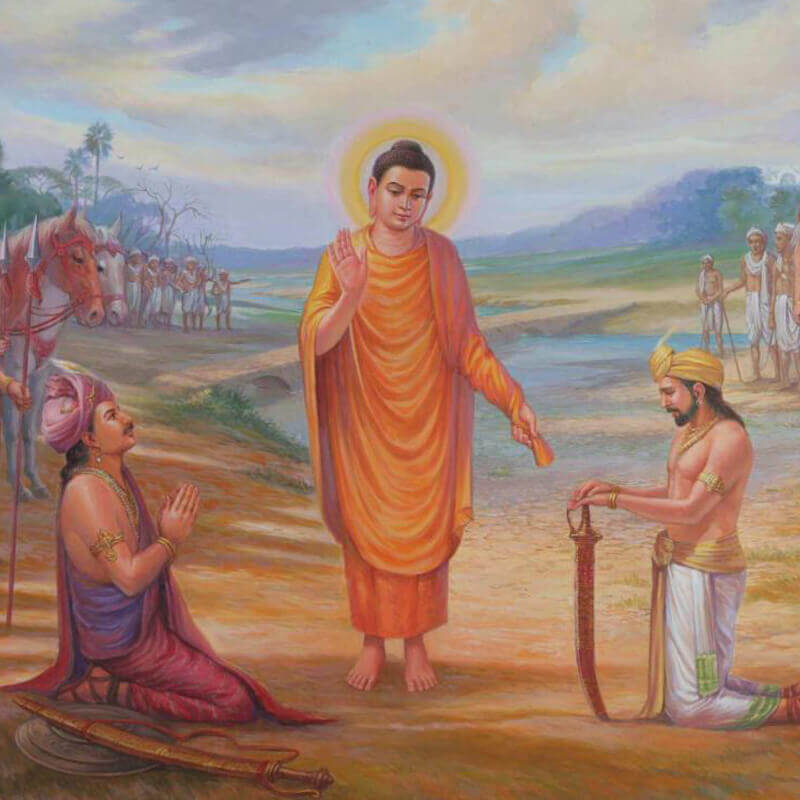 It is a gesture of fearlessness or blessing that represents the protection, peace, benevolence, and dispelling of fear.
5. GYAN MUDRA
It signifies the discussion and transmission of the teachings of the Buddha.
6. MAHAPARINBINNA MUDRA